The easiest way to migrate a WordPress site to a new installation is to use Seravo.com's pre-installed All-in-One WP Migration plugin.
NOTE! All-in-One WP Migration only works reliably for small sites.

1. Install and activate the plugin on the site that is to be transferred.


2. Export the site with the help of the Export function in to a zip file by selecting Export to -> File.



3. Download the file on to your computer.


4. Activate the plugin in Seravo.com and import the zip file with the Import function by selecting Import from -> File.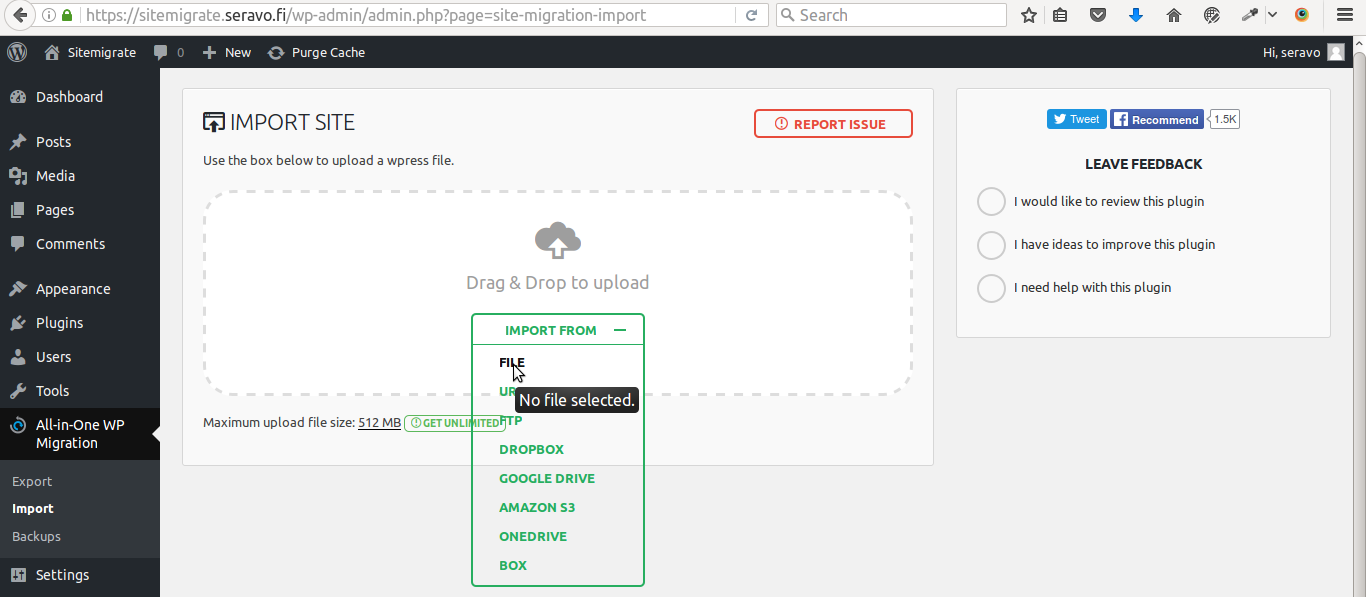 5. The plugin asks to ensure that your website is backed up. There is no need for it now, so you can press "Continue".


6. Ready! The plugin asks you to save the permalink structure, which you can do by selecting the "Permalinks Settings" link. The Permalinks Settings page opens in a new browser window, and at the bottom of the page you will find a "Save settings" button.


7. Please note! All In One Migration -tool changes the email addresses on the site to the format sitename.x.seravo.com and that they need to be converted back using a search-replace -tool. This tool can be found from the WordPress admin area under Tools -> Database